East Central: Accommodating Growth
March 30, 2022
Georgia Trend Magazine, Amy Bonesteel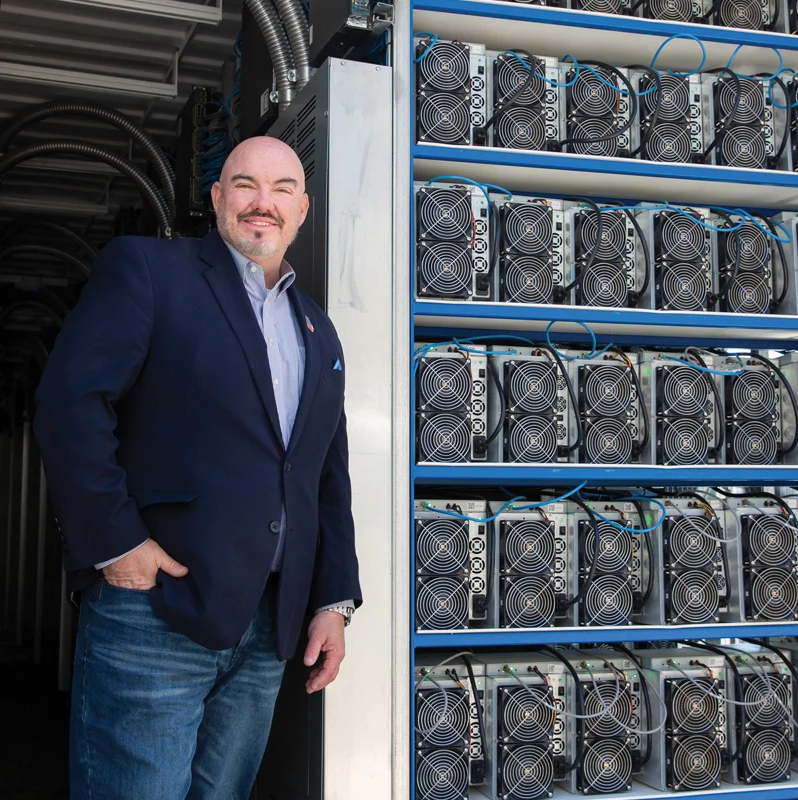 While industries from distribution to cybersecurity have continued to grow in Georgia's East Central region, more and more conservation-minded sectors are taking hold there as well.
Two major recycling companies, Aurubis and PureCycle, are building plants in the Augusta area of Richmond County that will not only bring several hundred jobs and almost $800 million in investments, but will renew copper, precious metals and non-ferrous materials and polypropylene, keeping them out of landfills.
Sustainability is at the forefront in Emanuel County, too, where Steve Hawkins' America Knits uses Georgia-grown cotton at his business in Swainsboro. The Swainsboro clothing factory started in 2019 producing T-shirts and was soon making pandemic-related goods including masks, isolation gowns and scrubs.
Last year the factory was able to return to the original purpose – making apparel. Building on the "dirt to shirt" idea of a totally Georgia-grown product that's sustainably sourced, Hawkins found an opening when the supply-chain woes of stalled overseas freight had retailers looking for goods made in the United States.
"We're not bringing stuff on containers, we're not shipping and bringing [goods] back," says Hawkins. "We have the entire supply chain within a 200-mile circle."
This year America Knits is teaming up with clothing company J.Crew to make 700,000 shirts. Hawkins also hopes to add between 25 to 35 people to his 67 workers, but wants to do it thoughtfully. "We're trying to build [something that's] not a typical sewing-factory wage scale and benefits scale," he says.
J.Crew's Liz Hershfield, senior vice president of sustainability, points out the environmental impact: "We knew we had to focus on soil health given that cotton is a large part of our assortment, and regenerating the earth's soil could have an enormous positive impact on climate change. Regenerative agriculture stood out as the perfect opportunity for J.Crew to make a difference."
Washington County welcomed one of the most out-of-the-box financial businesses in the state last year when Australian Mawson Infrastructure Group opened a Bitcoin mining operation on 15 acres in Sandersville's Fall Line Industrial Park East.
The almost $80 million investment is made up of computers (called mobile data centers or MDAs) that require a lot of energy for running and cooling the equipment. Increasingly, cryptocurrency mining operations are going after more renewable energy. "It's environmentally friendly," says Liam Wilson, Mawson's chief operating officer. "The computers are just sitting there whirring, solving algorithms," not producing waste material as they use emission-free generated power. Sandersville is one of 49 participants in the Municipal Electric Authority of Georgia (MEAG), a partnership with Georgia Power, and was able to provide Mawson with enough power.
Employment numbers won't be high, but there will be site engineers, IT folks and a legal department totaling about 50. Mawson plans another expansion in about a year, using local construction firms but with the majority of the cost for computers, adds Wilson.
"Historically we were known for kaolin mining," says Jayson Johnston, executive director of the Development Authority of Washington County. "Now we are known for bitcoin mining."
In addition to Mawson, the county welcomed a $75 million investment from Redstone Investment Group/Shield Technology for a 200,000-square-foot PPE (Personal Protective Equipment)/nitrile glove plant in the same industrial park. (Nitrile gloves are made of synthetic rubber, a renewable alternative to latex.)
Shield's CEO Alison Bagwell, an inventor and engineer of medical protective products, says she looked at locations around the country before finding Washington County perfect for the endeavor, which will employ 563 workers.
"We use a lot of water for our product," she says. "To make 6.8 billion gloves a year we need 6 million gallons of water a day. And we had to figure out how to be sustainable and not increase the carbon footprint." Johnston says the city of Sandersville engineers are working on "system-wide upgrades to serve this project" and that water recycling is a "huge priority."
The company is already planning a second plant in Sandersville that will make antigen test kits.
ADD ITEM TO REPORT
As you navigate our website, you can use the "Add Page to Report" button to add any page or property to a custom report that you can print out or save.