Our Communities
Just as kaolin is mined carefully and responsibly in Washington County, so too have our communities been molded and nurtured with care and commitment. The result: Eight thriving and character-rich cities that together live, work, play and celebrate as one uniquely vibrant county.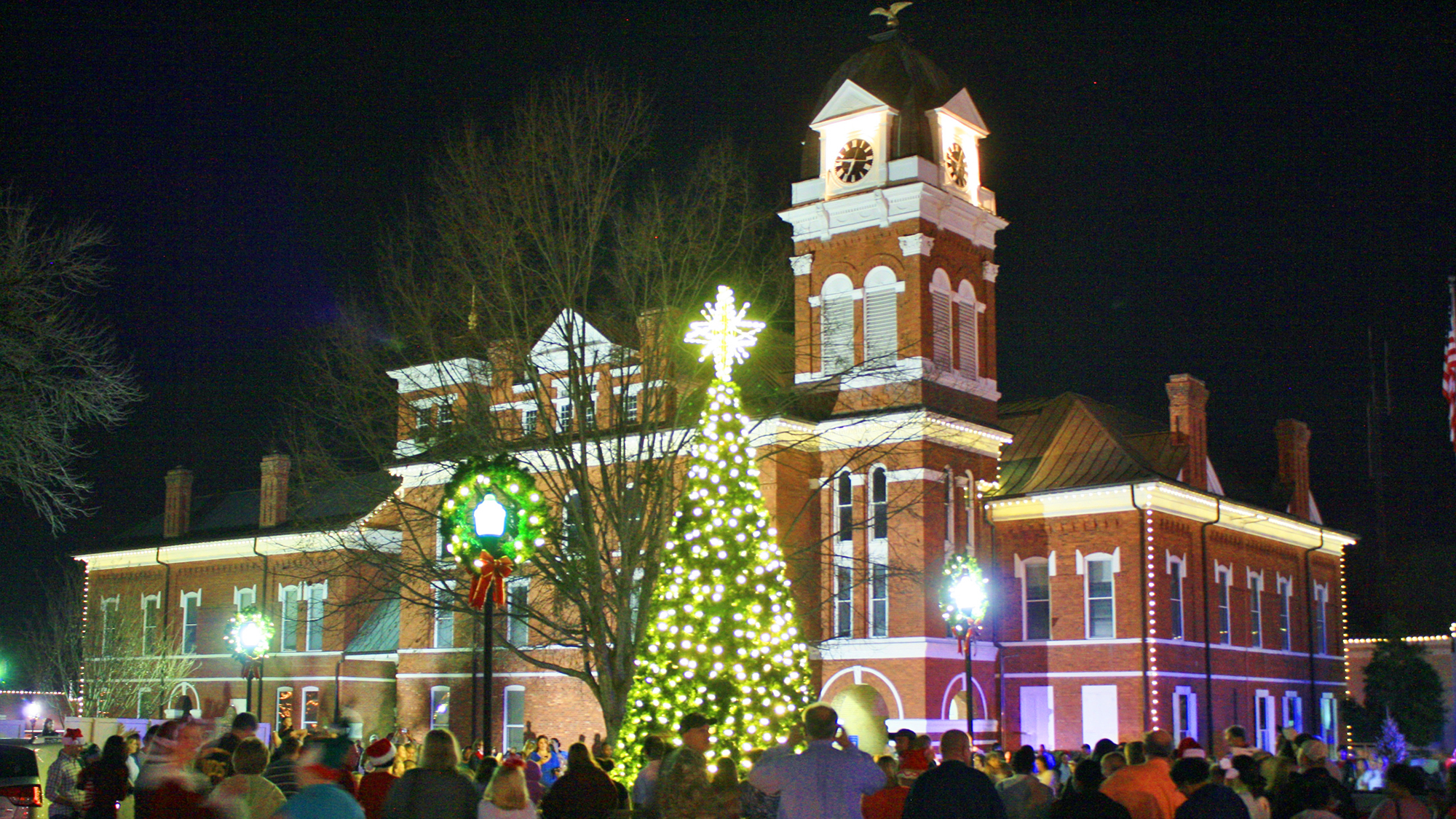 History is important here, woven throughout the County's traditions and structures, but innovation is also embraced as residents and industry together face the challenges and opportunities of the new global landscape. Across the county this dichotomy and diversity endow special quality to life here. This is the kind of place where the annual holiday lights illuminate a gorgeous tableau in the gracious and historic Courthouse square in Sandersville, even as an enlightened approach to economic development has resulted in a expansive stock of industrial sites where every day manufacturers are moving ahead in the global race with state-of-the-art technology and a skills-honed workforce.
Washington County has kept important traditions alive even as it has kept costs low, but has also showed the foresight to support SPLOST (Special Local Option Sales Tax) and TPLOST (Transportation Local Sales Tax) that yielded significant infrastructure improvements enjoyed by all. Proudly independent, the County is also eager to engage in productive collaborations such as the Central Savannah River Area (CSRA) bringing crucial economic development advantages and the Archway Partnership with the University of Georgia, which promises to bring new healthcare services to the County, including the recruitment of new physicians, as well as other community enhancements.
Sandersville, designated as the County seat all the way back in 1796, and Tennille, founded as a prosperous rail town in the late 1800s, are the County's largest cities, but the six other cities—Davisboro, Harrison, Oconee, Riddleville, Deepstep and Warthen—each offer a uniquely inviting setting for life and work. Our cities, joined in community, are a resource of incomparable worth.
ADD PAGE
As you navigate our website, you can use the "Add Page to Report" button to add any page or property to a custom report that you can print out or save.