Healthcare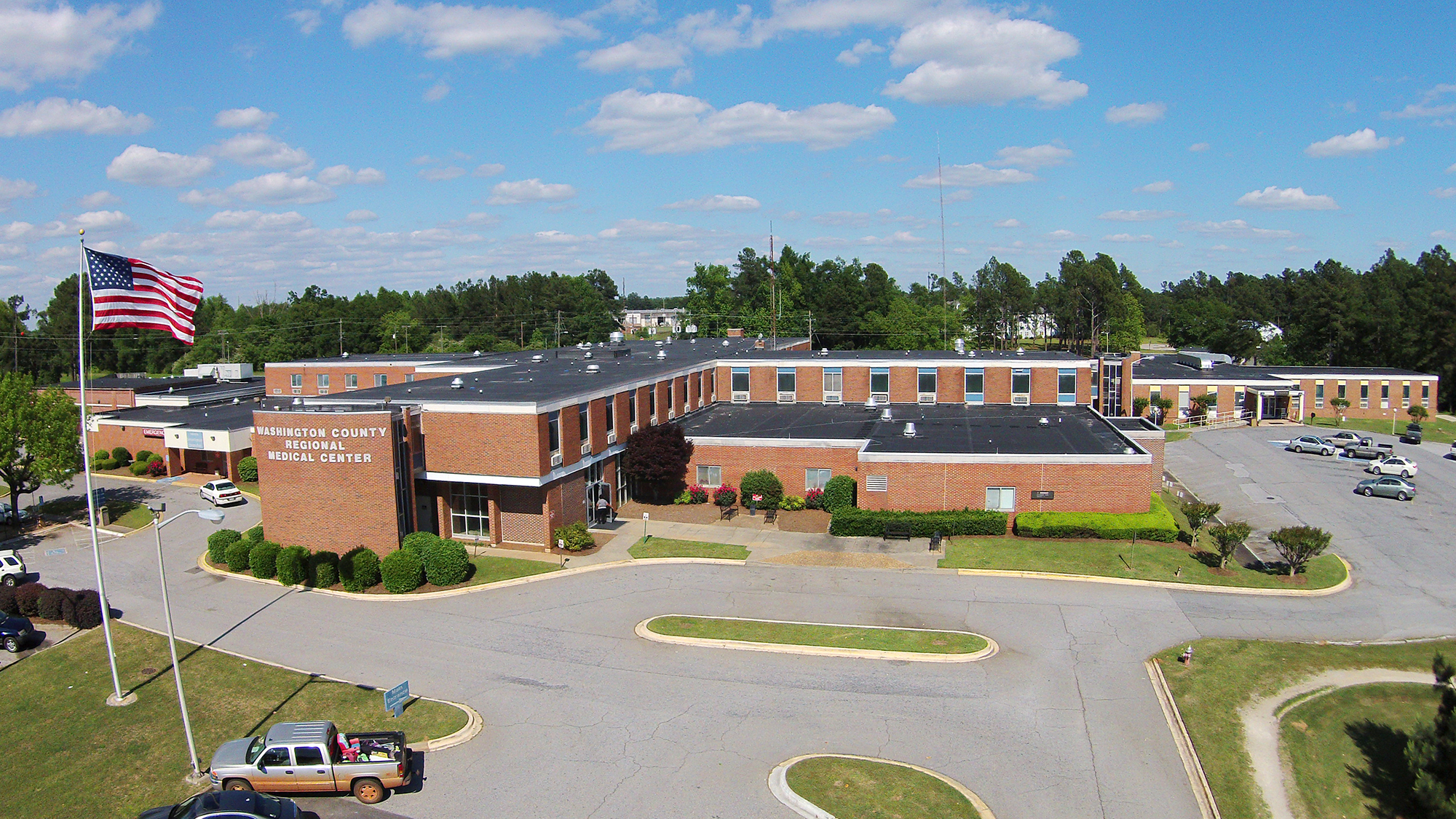 Washington County Regional Medical Center.
Opened in 1895 by renowned surgeon William Rawlings, the county's first fully staffed hospital set the standard of healthcare quality that residents continue to enjoy today, albeit in a vastly modernized environment equipped with state-of-the-art diagnostics, the latest in inpatient and outpatient surgical services, a full range of clinical care services, electronic health records—all this and more, delivered with the care and compassion of a local facility with deep ties to this community. Since opening in 1961, the 56-bed Washington County Regional Medical Center (WCRMC) has kept pace with the revolutionary changes in modern medicine, even as it has kept its promise as a community-focused institution serving the needs of this area's patient population.
Transformations both large and small, including a 60-bed extended care wing in 1971 and continually upgraded equipment and services, have kept the facility a vital care provider in its own right, while strategic collaboration with larger institutions such as Augusta University Hospital has enabled WCRMC to expand its level of comprehensive care. From mammography to pediatric care for infants and youths up to age 18; from outpatient endoscopy to inpatient surgery; from a sleep center to a fully staffed ER, WCRMC offers the top-flight care for every stage of life, with outpatient services in nearly a dozen different categories including oncology, respiratory therapy, occupational therapy and speech therapy.
Also, WCRMC's state-of-the-art telemedicine services allow Washington County residents to locally access treatment from care providers and specialists not only across Georgia but even across the nation, thanks to next-generation imaging and telecommunication technology and WCRMC's cross-disciplinary team providing surgical, nursing, physical and occupational therapies expertise and support.
And now as the Archway Partnership with University of Georgia and the Georgia Rural Medical Scholars program usher in the promise of new physician recruitment right here at home, Washington County looks to the future with confidence. With strategic collaborations, critical upgrades and ongoing community services like Wellness Works, we are living, working and thriving with the resource of good health flourishing for the benefit of all.
ADD PAGE
As you navigate our website, you can use the "Add Page to Report" button to add any page or property to a custom report that you can print out or save.