Existing Industries
In Washington County bountiful natural resources meet superior human ingenuity, and the earth's assets are strategically leveraged to meet the needs of the world across a variety of high-performing sectors.
Consider:
In 2010, when oil gushed into waters of the Gulf from the Deepwater Horizon explosion, officials in charge of containment turned to the booms manufactured by Meltblown Technologies to create mile after mile of boom barrier to corral the spreading disaster.
Every day, on routes across the country, the nation's leading rail providers count on railcars serviced and repaired by American Railcar Industries to transport cargo and raw materials reliably and rapidly.
Today, the world looks better and works better with industrial, architectural and paper coatings made here in Washington County by the world's leading kaolin producers, including Burgess Pigment Company, Imerys Kaolin, KaMin Performance Minerals and Thiele Kaolin Company.
Across the globe, both government and industry rely on the smooth-flowing operation of pipeline networks performing critical infrastructure functions, from reclaimed water to irrigation to oil and gas distribution—all assured, thanks to rugged and durable PolyPipe® produced by Dura-Line.
Golf carts and other utility vehicles run longer and stronger with the deep-cycle batteries produced at Trojan Battery's Washington County plant, where advanced robotics and state-of-the-art cast-on-strap technology has powered company quality and growth.
Whether it's the top-quality textiles produced by Turkey-based Zorlu Manufacturing or the expanded trucking networks pioneered by Washington County logistics leaders like B-H Transfer, Gratrax USA and Howard Sheppard Inc., operating in 48 states employing a workforce of 500, Washington County has proven itself as a manufacturing location that can produce and deliver global success with local excellence.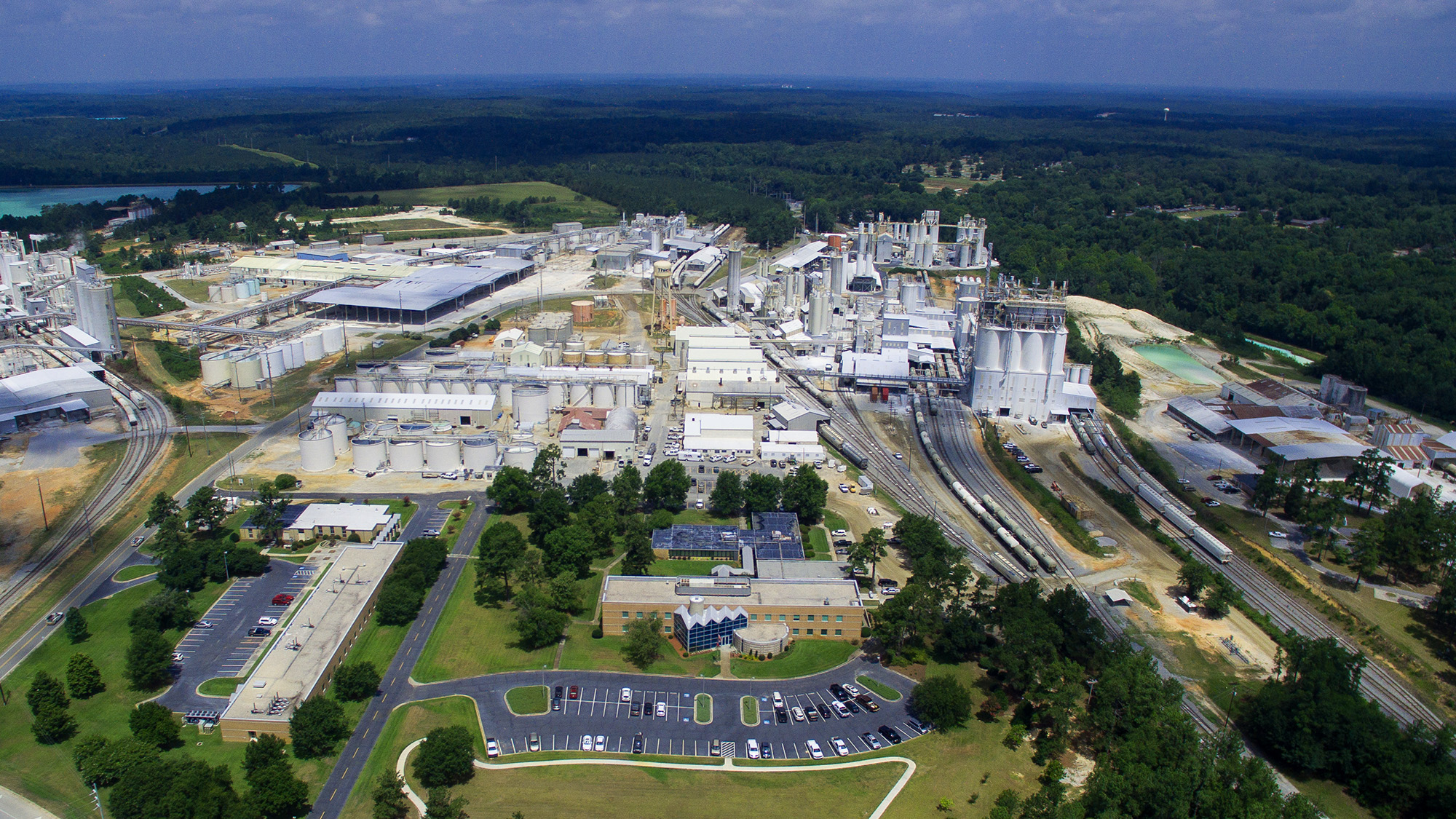 Global industrial needs, earthly resources—both are powerfully served in the world's Kaolin Capital, in the heart of the Southeast's "Wood Basket." Our natural assets, including over 300,000 acres of prime timber, have been generations in the making—or in the case of kaolin, millions of years, as particles of white aluminum silicate washed down from the piedmont hills eons ago. Today, state-of-the-art technology combined with careful stewardship ensures that Washington County, its people and industries, will flourish for generations to come. We are truly the resourceful location for growth, whatever the need, whatever the sector.
ADD PAGE
As you navigate our website, you can use the "Add Page to Report" button to add any page or property to a custom report that you can print out or save.